Learn what it takes to have a successful future from these company leaders in our new series.
Exporting online no longer a side job, says consultant
Akihiko Tsukahara, an exporter of Japanese products and export consultant, recalled the time he was struggling to gather hundreds of game boards for the game of go to fill an order. It was an order placed by an overseas operator of go classes, worth ¥8 million (the initial purchase order value was ¥12 million) and Tsukahara had to scour the country to gather so many game boards.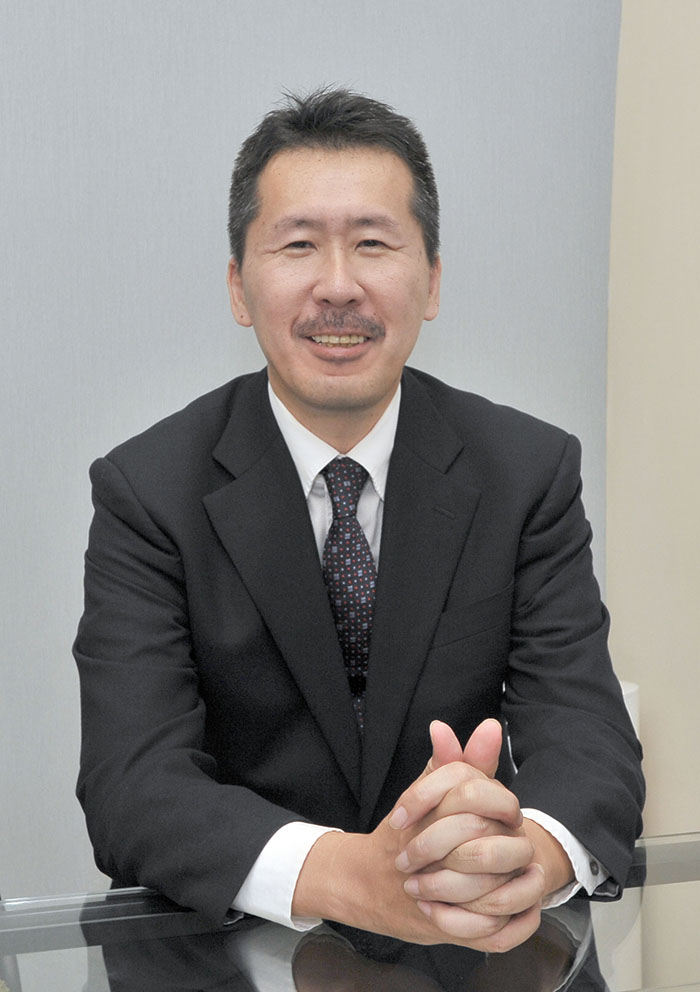 "The order was for high-quality Tung-made go game boards, each of which costs hundreds of thousands of yen," Tsukaraha said. "It took me four months to get my hands on enough quality boards."
Tsukahara, now the president of 10to1, Ltd., a company that operates websites for exporting Japanese products and consulting on such businesses, sees that exporting online is no longer a side job or hobby for Japanese office workers or housewives trying to earn some extra cash. Small to mid-sized Japanese companies are increasingly searching for business opportunities online to reach potential overseas customers beyond the computer screen through so-called cross-border electronic commerce (EC).
10to1 initially provided individual online exporters with consulting services, offering advice and tips on how to increase sales and find more appealing products, based on Tsukahara's years of personal experience in the business. But, with the increasing number of requests from small to mid-sized companies for his services, the company had to stop taking orders from individual exporters in 2012, he said.
The Japanese government is encouraging small companies to be more engaged in cross-border online sales as a way to boost revenue, holding seminars on the business with Tsukahara sometimes invited as a guest speaker, he said.
"I've noticed that about 40 percent of the attendees at those seminars are from small and mid-sized companies," Tsukahara said in an interview in Tokyo. "Unlike individual participants who are already engaged in cross-border EC activities, many of the people from those companies come to the seminars for advice on how to start it."
In June, Japan's Ministry of Economy, Trade and Industry released the latest report on online trade and EC activities between Japan, China and the U.S. for 2015. That year saw Chinese purchases of products from Japan in cross-border EC trading mark significant growth of 31.2 percent from the year before to ¥795.6 billion, while purchases by U.S. consumers rose 10.5 percent from 2014 to ¥538.1 billion. Chinese purchases of goods from Japan is expected to more than quadruple to ¥2.33 trillion by 2019, while U.S. consumers purchasing items from Japan through cross-border shopping is forecast to rise to ¥845.1 billion.
While those two countries account for the largest numbers of shoppers in cross-border trading, Southeast Asian countries, in particular Singapore, Indonesia and the Philippines, are showing strong growth in demand for Japanese food and daily products, including nutrition and cosmetic items, Tsukahara said.
In other countries, Russia saw strong growth in its consumers' appetite over the last few years for Japanese cameras and watches, as well as for electronics products, he added.
Today, almost any kind of Japanese product, including judo uniforms and furoshiki, or traditional Japanese wrapping cloth, are sold online to shoppers overseas. Yet, it is difficult for a company with few staff to do all the necessary export work, Tsukahara said. This is partly because there are many things to do such as creating a homepage specifically designed for foreign shoppers, extending product advertising — online or offline — and obtaining customs clearances.
On top of all those things, laws and regulations are the highest hurdle for businesses, he said, because they vary from country to country and from product to product. Australia, for example, is very sensitive to any threats to the country's ecosystem and has stringent regulations on imports.
"You may put your products in a recycled cardboard box to ship it out to Australia, but it may be rejected if the box was previously used for shipping something such as mandarin oranges," he said. "This is because there could be traces of something that could affect Australia's ecosystem remaining in the box."
Exporters also have to be careful about product liabilities for items they are selling to shoppers outside of Japan. Tsukahara mentioned a case of a Japanese exporter running into trouble when an overseas shopper who bought chopsticks from the exporter suffered a skin rash because of the coating on them.
"For government-sponsored seminars, I'm asked not to just talk about Band-Aid tricks and techniques to improve website sales, but also about these basic issues," Tsukahara said.
The Japanese cross-border exporter has a sales target of ¥1 billion for products sold on websites run by his company over the next few years. He is also planning to open new cross-border EC websites in Spanish and Portuguese, targeting the Brazilian market and other South American countries, Tsukahara said.
This series has been prepared in collaboration with Enjin Co., which produces and operates a video website, kenja.tv, specializing in profiles of up-and-coming Japanese entrepreneurs.
---