Learn what it takes to have a successful future from these company leaders in our new series.
Real Contents Japan offers one-stop shop for medical businesses
Hikaru Furukawa, the president of Real Contents Japan, has found a niche market in setting up a one-stop shop for doctors who want to open a clinic and for hospitals that are looking to expand by creating new departments.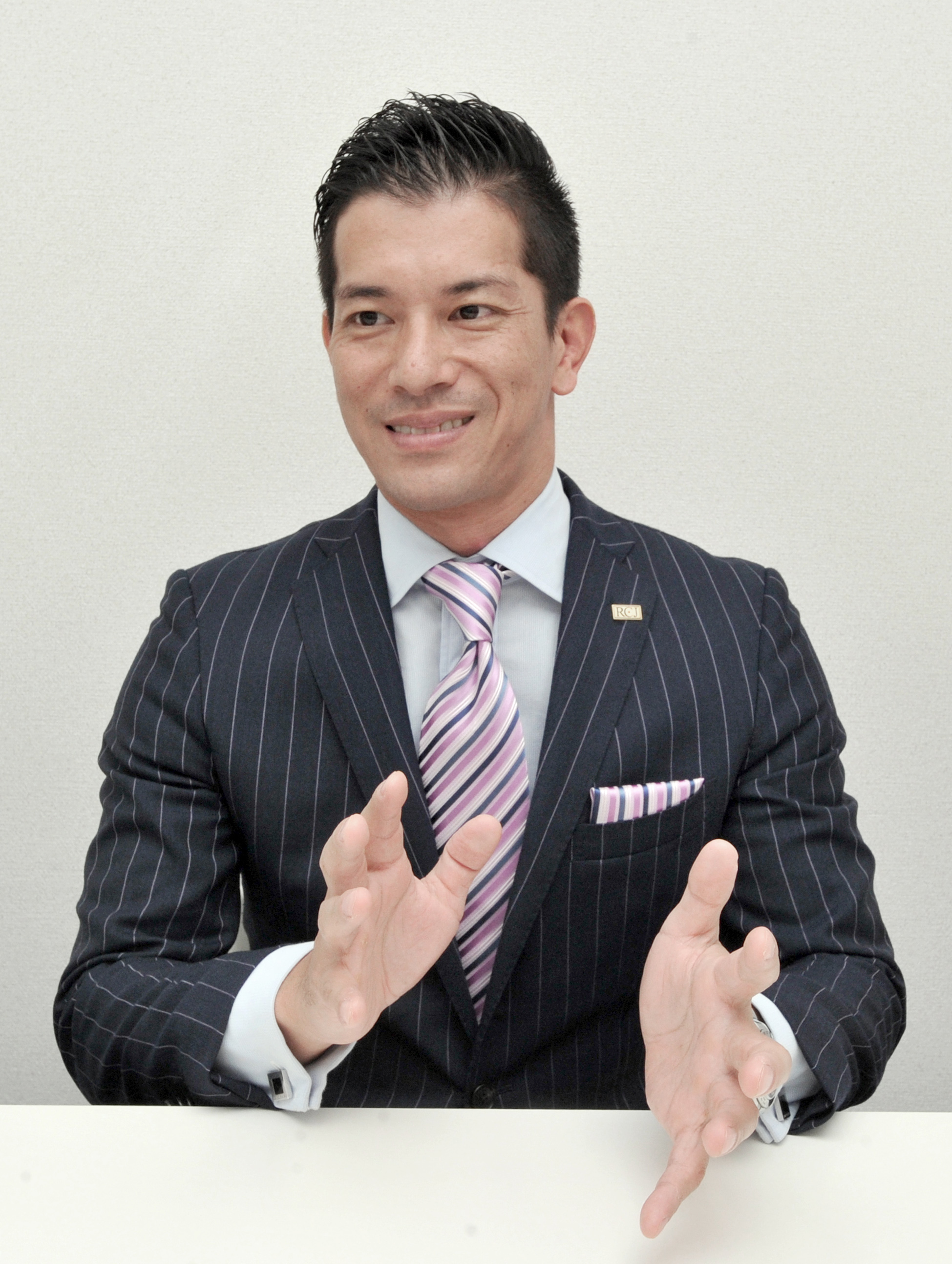 "Doctors have to go through so much clerical work if they want to become their own boss. They're generally not good at it, as many have never created a business plan or negotiated a bank loan," Furukawa said in an interview at his office in Tokyo's Shinjuku Ward.
He is a certified legal specialist in administrative procedures, rather than a lawyer, and Real Contents Japan started out as a legal service firm.
But he also holds a license to deal in real estate and has experience helping doctors in many ways through his previous jobs. "I'm happy to make my clients happy. I never want to say, 'I cannot do this or that because I'm not familiar with it,' " Furukawa said, adding his company is engaged in "doing everything to help clients."
The company's services even include finding the best locations for attracting patients, designing interiors, creating websites and creating and executing marketing strategies together with clients.
It is important for doctors to have a clear target clientele and the right marketing strategy, Furukawa said. In his experience, opening a dental clinic inside a shopping center is almost always the right choice for dentists who want to treat regular patients at reasonable prices.
But renting space in a shopping center requires many connections such as knowing shopping mall operators, he said. "It takes people skills to make contacts and become close to people. I tell my employees to become the kind of person who can reach out to as many people for help as possible and turn them into lifelong fans with their first encounter with them," he said.
He understands the importance of employee training as well as employee welfare. He thinks of his employees as family members, and thus he does not want to have them worry about their future.
"That's why I want to keep expanding. Unless we are expanding, new employees will stay at the lowest position forever. Their jobs would not change, salaries would not increase and they would not have a place where they can make their dreams come true," he said.
Real Contents Japan now has 20 employees, and Furukawa wants to increase that to 100 in five years by hiring new university graduates. With 100 employees, his sales target is ¥1 billion a year.
Some 80 percent of the firm's revenue comes from medical institutions, 10 percent from providers of care to the elderly and the remaining 10 percent from other sources. Furukawa does not see much change in this breakdown in the future, saying there is still much more to do to help medical institutions.
One such job is to apply for government subsidies for doctors. For example, the Ministry of Economy, Trade and Industry provides manufacturers with subsidies, typically to cover the costs of purchasing equipment.
Furukawa has assisted dentists in receiving the subsidy, arguing that they "manufacture healthy teeth." His efforts were successful, and today Real Contents Japan is the top company for acquiring this subsidy for medical institutions in Japan, he said.
Currently, many of his institutional clients are dentists because they have developed a sense of crisis due to fierce competition in an overcrowded market. In the near future, Furukawa expects doctors will develop an equal sense of crisis because the national health care system will be in trouble due to the aging population.
He said he wants to start a business in beauty and health.
Furukawa was born in Kawasaki and moved several times as his father's job sent him to different places. After the seventh grade, his family settled in Tokyo and he attended college here.
Upon graduation, he worked for several companies, including law firms, legal service agencies and other types of businesses, to learn almost everything necessary to support the business operations of medical institutions.
This series has been prepared in collaboration with Enjin Co., which produces and operates a video website, kenja.tv, specializing in profiles of up-and-coming Japanese entrepreneurs.
---