Learn what it takes to have a successful future from these company leaders in our new series.
Midwife's childbirth service offers go-betweens for expecting moms
About eight years ago, Yuno Osanai checked a map of Hokkaido for locations of hospitals where women could give birth. It was because she was working as a midwife and felt that the lack of doctors and medical facilities, especially in rural areas, was getting more serious.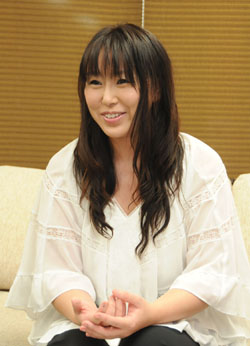 It turned out that the map was filled with areas ill-equipped to accommodate women seeking to give birth.
"Childbirth is such a wonderful event, and I think it's unfair that some people have to worry about whether they can find a medical facility to give birth, depending on where they live," Osanai, a 39-year-old Hokkaido native, said in an interview earlier this month.
With the aim of improving the situation, she founded ShinIng Inc. in 2007 and worked to develop a system she stumbled upon in Sapporo — a telephone triage system that coordinates with hospitals.
"This system is very effective for patients to get appropriate care depending on the level of their condition. It also reduces the burden on doctors," she said.
One of the services her company, based in the city of Otaru, Hokkaido, provides is telephone consulting where the operator can arrange for hospital reservations and ambulances as well, for the Sapporo municipal office for pregnant women.
The telephone operators are experienced midwives. Based on the consultation, the operators judge if the patients need to be immediately sent to a hospital to make sure they get timely care.
There are other firms or municipalities that provide telephone consultation services, but, Osanai said, "I think it is just our company that covers the areas of giving consultations, checking the level of emergency and arranging transportation to hospitals."
Currently, Sapporo is wholly outsourcing the emergency telephone consultation for pregnant women to ShinIng, which has about 15 operators. This allows women expecting to give birth to not have to call many hospitals to find one that will accept them. Similarly, hospitals do not have to take calls from patients and spend time figuring out how bad their condition is.
"With this service, when the patients get to a hospital, the doctors already know what problems the patients have" because the telephone operators send the information to the doctors, Osanai said.
The emergency level is hard to judge by the patients themselves, and some people think they can receive medical care anytime they want, even at night, Osanai said.
The 1,989 consultation calls ShinIng received from April 2010 to March 2011 show about 78 percent of the cases did not need immediate emergency medical care.
Considering the shortage of doctors and facilities amid the aging society, in which medical care needs have become more diverse due to the progress in medicine, the available resources need to be used efficiently, Osanai said.
For instance, if ambulances are sent to pick up a patient who does not need immediate care, there may be none available for true emergency cases.
Also, according to the Hokkaido government, 25 public hospitals out of 90 did not have enough doctors as required by law in fiscal 2010.
This is why the triage plays a significant role to arrange appropriate care depending on the condition of the patients, said Osanai, who as a midwife had seen a case in which a baby died at birth because the mother was not taken in by any hospitals.
"I wanted to change the situation, but people would not really take a voice of just one midwife seriously," she said, so she decided to start the company.
While the triage system can work effectively, the telephone operators take on a certain responsibility since they might mistakenly tell the patients they do not need to see a doctor even though they are in serious need.
"I know there is a risk, but because of that, I wanted to do it by myself and organize the system," Osanai said.
She said her company requires strict qualifications for telephone operators. They have to have at least three years of working experience in an obstetrics and gynecology department as a midwife or nurse. Then, they have to take training as a telephone operator, since they need not only medical knowledge but also skills as an operator, such as communication ability.
ShinIng was also quick to provide a volunteer consultation service for many disaster victims of the March 11, 2011, Great East Japan Earthquake.
Two days after the disaster struck, ShinIng set up an email-based consultation service for children and pregnant women in the disaster-hit areas.
"The risk of premature birth gets higher under disaster situations for pregnant women, and they often have more contractions," said Osanai.
The firm gave information about where to go to receive medical treatment and consulted with pregnant women, many of whom had radiation-related questions.
ShinIng is also working with other municipalities to improve efficiency by promoting the incorporation of information technology and devices into the medical industry, such as electronic health records.
Osanai said she hopes to acquire more private-sector clients as well, perhaps through a medical consultation service for frequent international travelers that would coordinate with travel agencies.
This series has been prepared in collaboration with Enjin Co., which produces and operates a video website, kenja.tv, specializing in profiles of up-and-coming Japanese entrepreneurs.
---