Learn what it takes to have a successful future from these company leaders in our new series.
Wedding of camera, scanner tale of success
Staff report
About 10 years ago, Kyoto-based Newly Corp. President Atsuo Ida concluded the market for scanners was saturated and that he would have to come up with new products for other markets.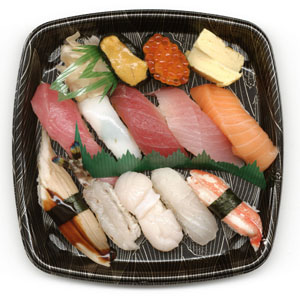 Besides paintings, the Scamera is also used in commercial photography. For example, the economy ministry used a Scamera image of sushi in its tourism promotion material.
A souvenir shop used a scan of "nama-yatsuhashi," a popular sweet in Kyoto, because it was so real customers at first couldn't tell it was an image, he said, adding that it's cheaper to print out Scamera photos than crafting samples made of wax or plastic.
For industrial use, the Scamera is used to detect holes only several micrometers wide in equipment for making semiconductors and other machines. It is easier to study photos made by a Scamera than to visually inspect for holes with the eye, he said.
Sometimes, Newly takes customers' photos and sells them the images, Ida said.
One of the founders of Newly, Ida was born in Shimane Prefecture and graduated from a local engineering high school but did not go to university. The company has 144 employees, 110 of whom are engineers, he said. Ida declined to disclose Newly's sales, most of which are in Japan, he said.
However, he added, the company is receiving an increasing number of inquiries from overseas.
"Word of mouth gets us new customers," he said.
In 2009, Scamera technology received the Monodzukuri (Manufacturing) Japan Award from the Ministry of Economy, Trade and Industry. Typically, Scameras range in price from about ¥1.5 million to about ¥10 million. The largest, which can scan paintings and other objects up to 2 meters by 2 meters, costs about ¥30 million.
This series has been prepared in collaboration with Enjin Co., which produces and operates a video Web site, kenja.tv, specializing in profiles of up-and-coming Japanese entrepreneurs.
---